Shoppers Online: 9

Search Products



Welcome to Patti's Primitives.

I'm glad you've stopped by. I have a very large variety of Primitive signs and shaker boxes that would look great in your Primitive decor.

Recently, we've updated our website with primitive blocks, game boards, and a gallery to post your own primitive decorations. You are sure to find just what you are looking for, so come in and look around. If there's an inspirational or seasonal saying that you're looking for, see what cute things pop up in the search results. If there's something special you just don't see, feel free to email me with any custom ideas. I cut and design many of my own stencils, and make my signs to order in the colors you request.

Feel free to grab a cup of coffee and get comfortable, because you may be browsing for awhile!
My signs are all hand painted by me and come ready to hang. Also, see my Ebay Auctions for items that are finished and ready to purchase. We have literally HUNDREDS of new signs to list so please stop back often.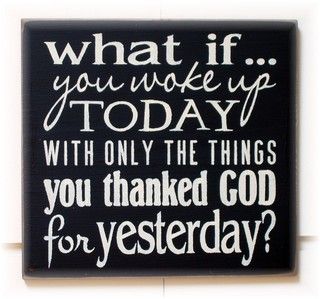 All Rights Reserved © 2005-Present, Pattis Primitives
Built With DIY Website Builder
Visits: 64653
Featured Products
In Our Home We Do...
$30.00
The things you take for granted...someone else is praying for
$22.00
Grandma & Grandpa's house where cousins go to become friends (small)
$12.00
It is our choices... Harry Potter quote
$12.00